Error 404 page is one of the most frequently complained about mistakes by website owners.
This error is most of the time annoying because it ruins the experience of the visitors who are visiting your website.
The 404 not found error can actually be resolved quickly if you understand what caused the not found error.
Let's look at the following complete information, including ways to solve the failed loading error on the website.
What are the 404 error page not found?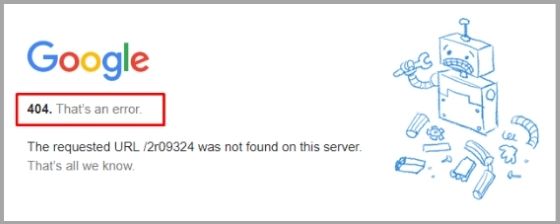 Error cases on the website cannot be avoided even though you have tried various best ways in the website maintenance process.
Error 404 is a term that refers to an event where a website page cannot be accessed or opened by the user.
This error can also occur when the browser you are using to surf the internet cannot find the intended website.
404 not found is also known as a linkrot event.
As the name implies, linkrot is defined as a condition in which a link has "rot" or is damaged. But furthermore, the name 404 error appears not without reason, you know! As it turns out, each numeric code in the "404" sequence has its own meaning.
The number 404 at the beginning refers to the user's error when accessing the web, such as entering the link code incorrectly into the browser.
Meanwhile, the number 04 indicates a syntax error on the website, which leads to the absence of a web page to display.
So, the code "404" shows two things regarding the mistake itself, namely syntax error and user error.
The most straightforward and most commonly understood cause for this error is that the content of the website being searched for has been changed, damaged, or missing.
In fact, there are quite a number of causes for failed loading, which vary from various sources, such as errors on the web hosting server or website scripts.
Without recognizing these causes, you can be confused on your own when trying to solve this error.
How to Find 404 Error Page?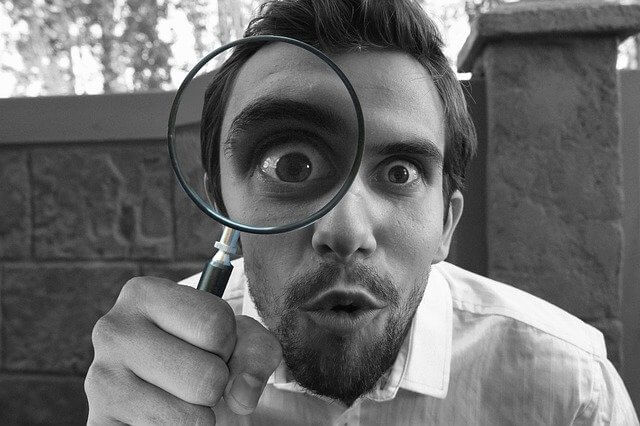 There are various types of broken link checking tools that can be used for free and online on the internet, such as Online Broken Link Checker.
These tools help in checking whether any site is facing a 404 error issue or not.
You can contain links in mass at once easily by using these tools.
If you have many links on your site and want to check whether all of them are working fine, then these tools can be handy for you.
Can 404 errors affect our website's ranking and reputation?
This error may look simple, but it can cause harm to you.
Visitors can't find the page they want, which will lead to low traffic, which will lead to low traffic. And not only this, 404 errors can have drastic impacts on your SEO.
If you don't fix this issue for too long, then you can see changes in your site's ranking.
Google takes website speed and visibility very seriously.
So, if you want to rank higher and get more traffic, then you must solve these kinds of errors asap.
FURTHER READING:-
How to fix 404 errors?
Redirecting the page to another one is the fastest and easiest way to repair the 404 error message.
This task can be done using a 301 redirect.
You must be thinking about What is 301 Redirect?
It is a redirect response code that indicates that the content has been moved to a different URL by a browser.
What steps should you take to resolve an HTTP 404 Error?
You can apply one of these ways to solve the 404 Error Code given below :
Refresh the browser
Sometimes, the solution to the not found error on a website can be done in an unexpected and straightforward way, like refreshing the browser.
When you encounter a not found error, try refreshing or reloading the website page using the F5 key or pressing the reload icon at the top left of the browser tab.
If the website opens, it means that the source of the problem lies in the website hosting service.
Clear Browser Cache and History
The browser intentionally stores traces of your browsing in the form of a cache. This is not done without a reason.
This method helps the browser work efficiently without the need to download the same information over and over again.
Problems will arise when it turns out that the cache holds 404 error pages. This is what makes you keep getting error displays.
Hence, you need to clear cache and browser history.
This is a solution so that the 404 error display doesn't appear again.
For example, if you are using the Google Chrome browser, you can clear cache and history in the following ways:
● Access the History menu in Settings or Ctrl + H.
● Click the Clear browsing data option.
● Select the time span of the data you want to delete.
● Click the Clear data button.
Reset WordPress Permalinks
The most common factor causing this error is how WordPress displays permalinks.
There are various options for displaying permalinks, from numbered permalinks to post title permalinks.
When your website has Error 404, the first thing you need to do is reset the permalinks. How to reset permalink is relatively easy.
Go to the WordPress dashboard, then the Settings menu> Permalinks or you can see screenshot below. You will find various options there.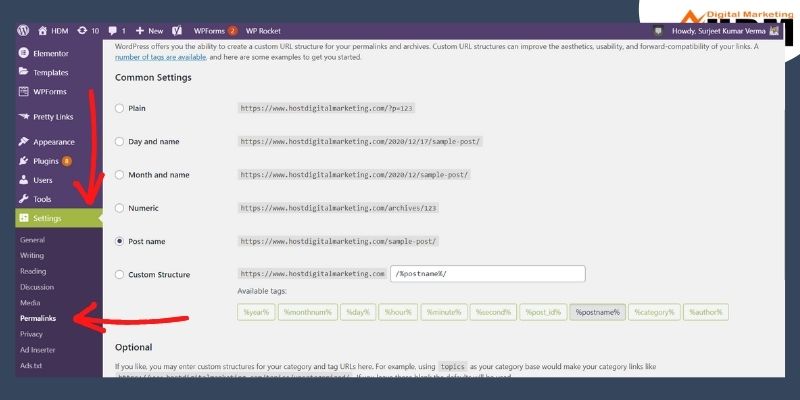 No matter what type of permalink you used before, temporarily revert the permalink to Plain default.
Then Save it, and then the settings page will reload.
After that, return the settings to the permalink that you previously used.
Then click Save once again.
Try reassessing your website and check if the error has been resolved.
Checking Broken Links with Tools
The final solution that can be tried is to check the possibility of broken links with special tools.
Through this check, you will know whether the website link you are trying to access is broken or not and the location of the damage to the link.
CONCLUSION

About 404 Error Page:-

With the ways mentioned in this article on how to solve the 404 Error, you can solve the problem as quickly as possible. As a result, you can avoid losing website traffic.
Frequently Asked Question (FAQ):
Q1. Can 404 Error hurt my site's seo?
Ans. Yes, if you are facing this issue for a long time, then it will surely affect your site's rankings.
Q2. Can the 404 Error Issue be solved easily?
Ans. Yes, you solve this issue by following the steps mentioned above.
Q3. How to solve the 404 error in chrome?
Ans. Try changing your Ip address through Vpn, if you want to access any blocked site.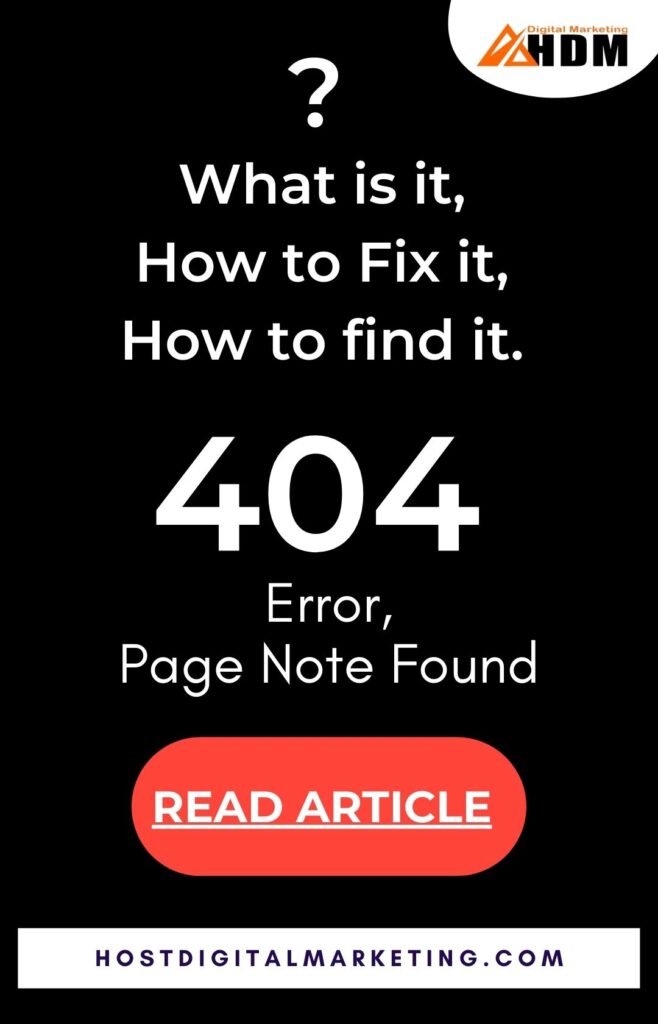 Note: We are working since 2018 in this Digital Marketing domain. We have experience how to do SEO of websites to get higher ranking in search engines. Please click here to free contact us if you require any help in SEO and other digital marketing services likelead genartion by Google or Facebook ads, website designing & development, graphics designing, content marketing for your website & social media marketing.
Please share your valuable opinion about this article.