Welcome to my 7 best social media marketing tools 2022 review.
I'll show how each tool helped me to succeed and let you decide for yourself.
Well, we all know there are various platforms in Social media to increase the brand reach consistently and uniformly so that you can attract larger audiences and update your existing customers.
Social Media is the only way to interact with your audience and cater to their needs.
As a report, more than 79% of people in the U.S. have a social profile.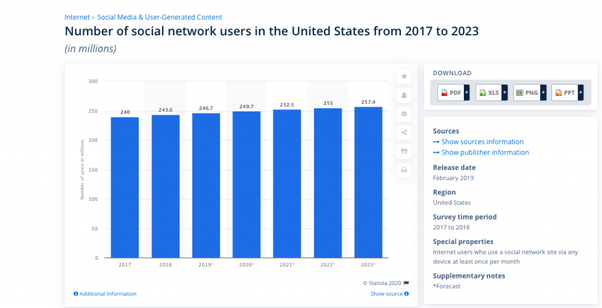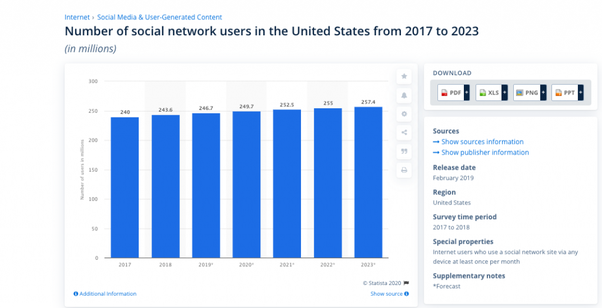 Well if I am not wrong, handling and managing social media is a must in the era of the digital world, and with the help of technology, you can easily do this.
You can sell your all products like cars, toothpaste, groceries, clothes, vegetables, tools, online courses if you know how to sell them on social media and how to attract a larger audience.
Although all online sites promote those profiles which attract more audience and generate quality content for its users.
If you are handling your page on a larger scale, you need a team and a tool to grow your online presence.
Grab a coffee because you're about to deep dive into the knowledge of 7 best social media marketing tools for your business.
You cannot afford to miss this article that has helped millions out there to grow.
It's always better to move up the ladder step by step than directly take the highest step and fall.
In the same way, it is good to go from basic to the in-depth of anything. And most importantly, it is not anything.
It is your business and your social media handling tools, which we are focusing on!
Let's see how these platforms work…
1. HOOTSUITE


If you are looking for an intuitive solution to manage all social networking sites from a single dashboard then let me tell you Hootsuite gives you the best services in these domains.
Do You know Hootsuite is the most popular used social media tools?
Yes, You read it right, Hootsuite is the most used as well as the most popular social media marketing tool.
Let's look at the pricing details offered by Hootsuite:
Professional Plan

It costs Rs1915 per month on a yearly subscription.

You can manage 10 social profiles easily without facing any glitches.

Allows you to schedule and categorize unlimited posts.
Team Plan

It is the most popular pricing plan offered by Hootsuite to its users.
Medium size organizations mainly use this plan.
You can easily manage 20 profiles at once. Example – 20 profiles of Facebook, Instagram, LinkedIn, etc.
You can download the analytical reports for your future reference, they are easily exportable.
You can spend Rs30,000 on ads to boost up your posts.
Free trial for 30 Days.
Business Plan

It costs Rs 45000 per month if you choose a yearly subscription.
A solid customer support service.
Spend Rs125000 to boost your posts via ads and increase your brand awareness.
Manage 35 profiles easily. OMG! And 5 users can log in.
2. BUFFER


Buffer is a very known social media tool and It has an amazing feature of content curation capabilities and generating leads online.
It allows its users to get several social media services in a free version or buy a premium subscription plan to experience the advanced features and increase the traffic on online networks.
Buffer also offers online customer support and resolves all queries of their clients.
They have a high reputation value in the market and take the utmost care of their customers and provide impeccable customer service.
Listed below are the pricing packages of Buffer:
There are 3 pricing plans for Buffer.
Pro pricing Plan

It costs $15 per month if you are billed monthly, which is very economical for every business.
Easily schedule 100 posts and manage 8 accounts.
Offers free trial for 14 days.
Provide valuable reports and a better understanding of insights.
Premium Pricing Plan

It costs $65 per month.
2000 posts can be scheduled at once.
Bulk scheduling content with images.
Business Pricing Plan

It is a bit costly plan, costs $99 per month.
This plan is used by larger organizations.
Offers 14 days of free trial for a clear understanding of all advanced features.
3. SPROUT SOCIAL


Sprout Social Tool is mainly used by large organizations like Glassdoor, Grubhub in online marketing. It gives you unlimited options to customize according to your requirements.
It will be easy to deal with multiple social media networking sites and boost your traffic as well as increase engagements on your websites.
Give Proper analytics to all social media platforms as well as your performance data.
This feature can help you in analyzing where your performance needs improvement.
Well, there is a piece of good news for you. You can create, and categorize your campaigns and future trends.
Create SEO Friendly content.
Listing is the pricing details of Sprout Social.
Sprout Social offers 3 different kinds of pricing plans.
Standard Plan – $99 per month (1 user)
Professional Plan – $149 per month. (1 user)
Advanced Plan – $249 per month (1 user)
All plans offer 30 days free trial to its users.
FURTHER READING:-
4. SOCIAL PILOT


If you are looking for a platform for managing all your social media accounts in a single dashboard, then SocialPilot is the best choice for you.
People often overlook the importance of useful content.
It has tested, researched, and qualitative content strategy.
SocialPilot assures your engagement's amplification with the highest quality, high-value uploads to increase your follower growth.
It is also known as an all-in-one social media handling tool and with the help of Social Pilot, you can create the most trending content for your niche and help you gain likes and followers organically on all your different platforms easily like Instagram, Facebook, Twitter, LinkedIn, etc.
In addition to it, it has multiple customization choices for its users.
Let's discuss whether it is feasible for your business or not.
Well, Social Pilot's pricing plans are quite affordable and it offers a free trial for 14 days period to its users. I think this is an amazing benefit offered by Social Pilot. I like this point because it helps me to try all features and get to know its user interface, whether it is suitable for me or not.
Social Pilot's premium plan starts from $30 per month if we go for a monthly subscription, and you know what, you can save $60 every year if you choose a yearly plan. OMG! This is a piece of good news for every social media handler.
5. SUMO


Well, the name of a tool is very short and sweet, SUMO.
Sumo is not only limited to providing services for Social Media handling but gives you a holistic plan for Digital Marketing.
This tool is mainly used for creating marketing strategies.
Without a strategy, you cannot achieve a goal.
It presents all your data into a PDF report which helps you to understand your insights of all social media platforms, offers you quick decision making.
The more simple is to use, the more you attract followers.
Users who are using tools are lazy.
They don't like to put in much effort. They only want easy things.
Most of the people go on easy roads.
And guess what, Sumo is the easiest tool for handling social media and improving your marketing strategies.
It is easy to set up and use.
Pricing Package of SUMO
It only offers two plans.
One is a Free plan and the other one is a Pro Pricing plan.
Let's discuss them both.
| Features | Free plan | Pro Plan |
| --- | --- | --- |
| A/B Testing | Not available | Available |
| How many emails can you send per month? | 10000 | 50000 |
| Ecommerce customized templates | Not available | Available |
| Analytical Reports | Not offered in the Free plan. | Offer in Pro Plan |
| Social Media Sharing | Available | Available |
| Target your visitors | Available | Available |
| Customized features | Not available | Available |
| Sumo Driven Revenue | Up to $500 | Unlimited |
| Price | Free | $39 per month |
6. AGORAPULSE


AgoraPulse can help you to sync all your accounts in a single dashboard and make it easy for its users to curate content and schedule them.
Currently, it has 25000 ideal no. of users.
It offers data analytics to analyze new growth opportunities for your business.
Growth strategy is the process of analyzing any plan, campaign foreseeing the future, and its growth using specific digital tools.
It creates a growth strategy that helps you organically increase your exposure on social media and reach more users with the correct techniques.
Pricing Package of AgoraPulse:
AgoraPulse offers 4 different pricing plans. Let's discuss what are they:
First Plan is a Medium Plan which costs $99 per month.
Large Plan costs $199 per month ( 4 users, 25 social profiles).
X-Large Plan costs $299 per month ( 10 users, 40 social profile services).
Enterprise Pricing Plan costs $499 per month. It is the most expensive subscription plan of AgoraPulse.
7. ZAPIER


I say this is the best social media tool among all which I have ever used. It gives you hundreds of features for automation and reaching new heights.
If Zapier integrates with any other tool, whether it is a plugin of WordPress or webinar software, it will give super amazing features to its users.
It has some complicated features as well which may cause difficulty for beginners to use Zapier.
But it provides some tutorial videos for learning and excels in the social media business.
It is essentially a strategy that will enable your business to change into a more significant adaptation of itself by advancing its game-plan, tasks, and inevitably followed exercises into Digital nature and market the equivalent employing a few digital promoting devices.
Digital Strategy created via Zapier helps you perform better by improving the brand's recognition, and improving your general audience.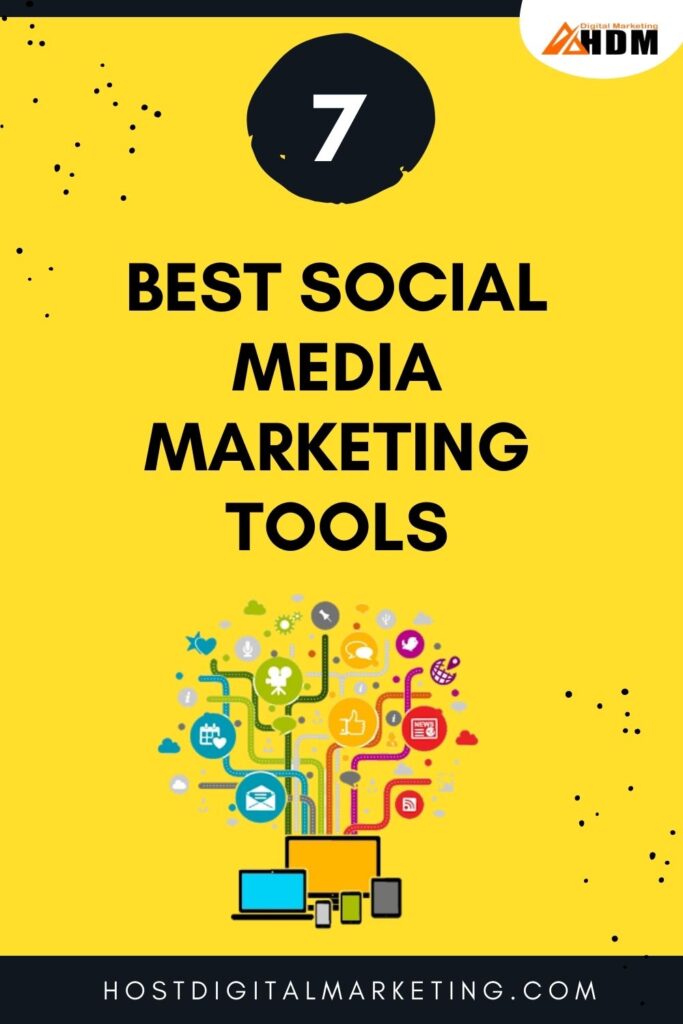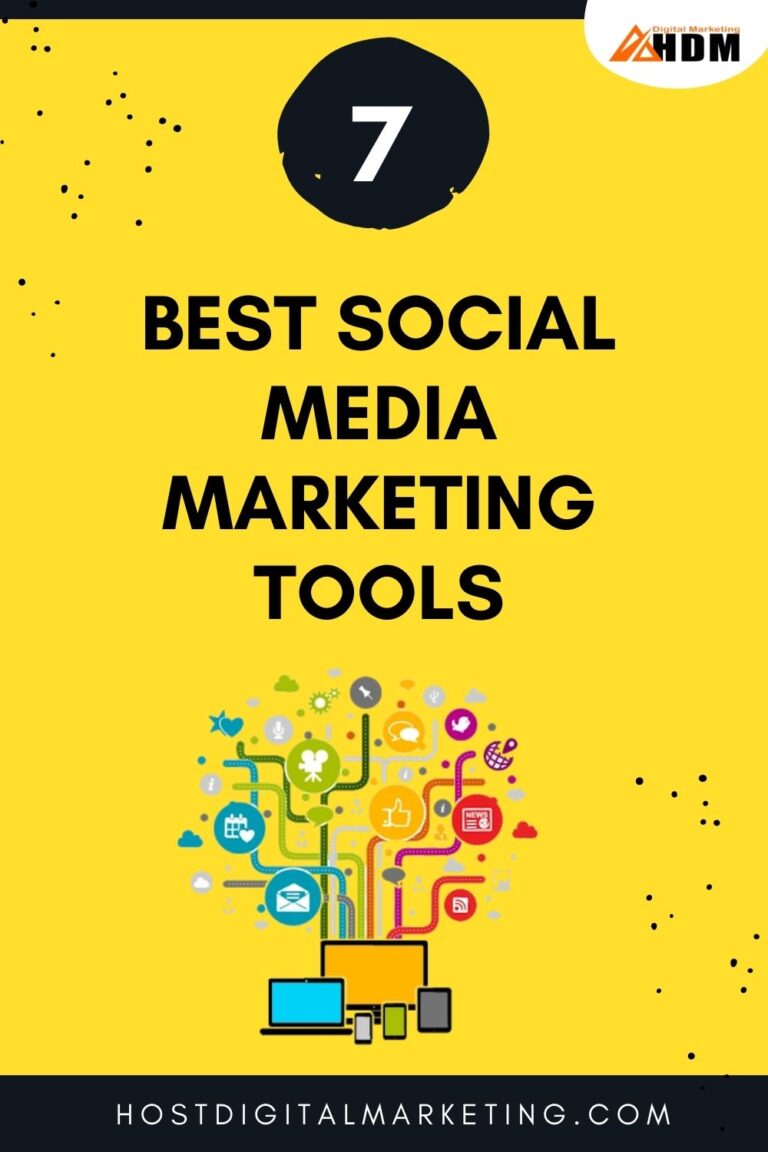 CONCLUSION

About Best Social Media Marketing Tools:-
Every social media tools are amazing and have different pricing plans.
Before making a decision, go for the free trial for that tool that suits your budget.
No need to waste your time on every tool's free trial, just pick one or two tools that match your financial budget, try every feature of the tool in the free trial, and explore as much as you can.
Some tools have amazing benefits which they offer but at the same time, they have many downsides as well, like they can be expensive or they don't offer free plans in their pricing packages.
Preferences may vary from person to person.
I hope this article gives you enough knowledge to make a better investment decision.
Go ahead and get the best tool for your business!
Frequently Asked Questions (FAQ):
Yes, it does help – a lot! As a Digital Marketer, this kind of question most business owners asks nowadays. However, It important for your business. If are you thinking to go online.
Social media usage is one of the most popular online activities and in 2019, 79% of the population in the United States had a social networking profile, representing a 2% increase from the 77% usage reach in the previous year. This equals approximately 247 million U.S. social media users as of 2019.

The best strategy for social media marketing, the first is you need to set goals that you want to achieve, and the second is what content or value you will provide to your audience. Because adding value you can't be successful in Social Media.
Note: In this Digital Marketing field we are working 2018. We have experience how to do Social Media Marketing of any business. Please click here to free contact us if you require any help in SMM(Social Media Marketing) & SMO(Social Media Optimization) and other digital marketing services like Pay Per Click Advertising, website designing & development, SEO(Search Engine Optimization), content marketing, etc.
Please share your opinion about this article or post "Best Social Media Marketing Tools".