11 Step, How To Make Business Introduction video?
Business Introduction video – how to elevate your pitch with the intro Video
Today, you are going to learn a very powerful way to introduce your business and elevate your First impression with an Introduction Video.
"One thousand words is equal to one image and one thousand images is equal to one Business Introduction video"
Right,
If you understand and completely agree with me then I am going to help you make an impact by creating a business introduction video.
Steps, How to Make Business Introduction video?
In this guide, you will learn the exact process of the Business introduction video that Captures Public attention during the Whole video,
So, I am going to follow these steps, and trust me this is going to be an amazing process no one is going to share with you.
Step 1: Start with Story
When I started developing my videography skill, I spent a lot of time creating videos but they are boring.
The reason behind creating my boring video is I don't know how to write a story.
But after spending a couple of time. I learn to write stories. And did you know then also we didn't get any engagement in my video?
The reason is I don't know how to create a hook at the beginning of the video.
If you are reading till now then you see the powerful words that I used in my intro.
Well, I provide you with a proper format of story writing which doubles your pitch in the introduction video of business.
So,
Step 2: Scriptwriting
Scriptwriting is one of the essential ingredients in making a Business introduction video.
In this phase, I decide the words/dialogues which I am going to use in my entire video.
You have to decide everything in your early-stage by writing it on paper or any of your note-taking dairy.
I personally brainstorm everything in the prospect of marketing engagement and select some powerful words which help me to make the video super attractive.
This is what any professional scriptwriter does.
Now,
This is the exact Format which I personally follow to make my video attractive and engaging. which delivers full details to the client in the Business introduction.
Start Creating with,
Step 3: Intro of your Intro video
As I Maintained early about Hook, our logo and its tagline is our first impression towards clients, make it Professionally which sounds good, and always use taglines that represent our brand ethics.
To impress users or your client with a first impression.
Keep Introduction video length very short like a one-line introduction. For better engagement.
Step 4: About Section
Now, in the second slide, I always put about us section so after knowing our short intro they can know about us in detail.
Mention the Owner, founder CEO, of your businesses Don't make it so waste people usually want to know the Founder of the company and his background.
And it's Done.
Now,
Step 5: Way to Introduce Team Member
I always introduce my core team members after the about us section. Because the team is the base of any organization.
I always introduce team members to their position wise.
Never introduce to the whole team because it makes the video boring. Keep in mind and act smartly.
Great, Now
Step 6: Be Aware of Introducing your service
This is a very important part of your business introductory video play smartly and in short, maintains all services.
Here is a secret,
I generally start with price-wise because in my experience people remember the price easily and the price is directly connected to your service which you offered.
Step7: Greetings with your Projects
People are now a day don't want any certificates, My certificates and my experience is my projects in which I put lots of efforts and creates results.
So I always show my past projects to make my client believe in me.
I never show fake results in my video, it is unfair clients always do research, and it breaks my client's trust.
Step 8: Introduce some awards and Rewards
In this section of the video, I personally put all my results and rewards which I claim by putting effort.
This part is also important to build a trustful relationship with clients. Show me in short what we have earned in your career.
Step 9: Your Timelines
This section contains how my company is working and what are our future projections.
If we show our future projections and growth to our clients in the introduction video then definitely they are happy to see us,
The reason is that nobody wants to work for a short time with you.
In your growth, they see their growth and they expect more values from you in the future.
Step 10: Feedbacks you get from clients
After gaining the trust of the client show them some genuine feedbacks which you get from your past projects.
The appreciation you get from past experience makes business introduction video to the next level.
Step 11: Our contact Section
At last, I generally put contact details which include my website, email id, phone no. etc etc.
If anyone likes our service and work ethics then they can easy to give us a call.
And this is the best way to make clients by providing all the information and clear them in a short video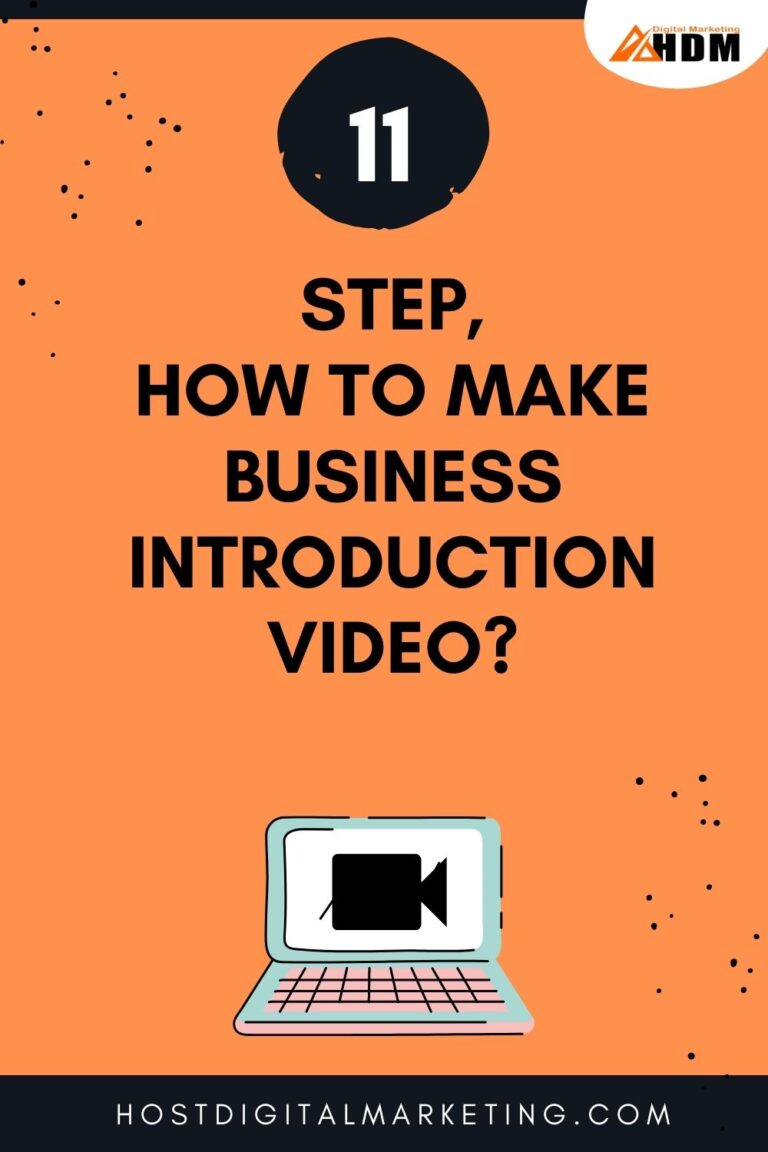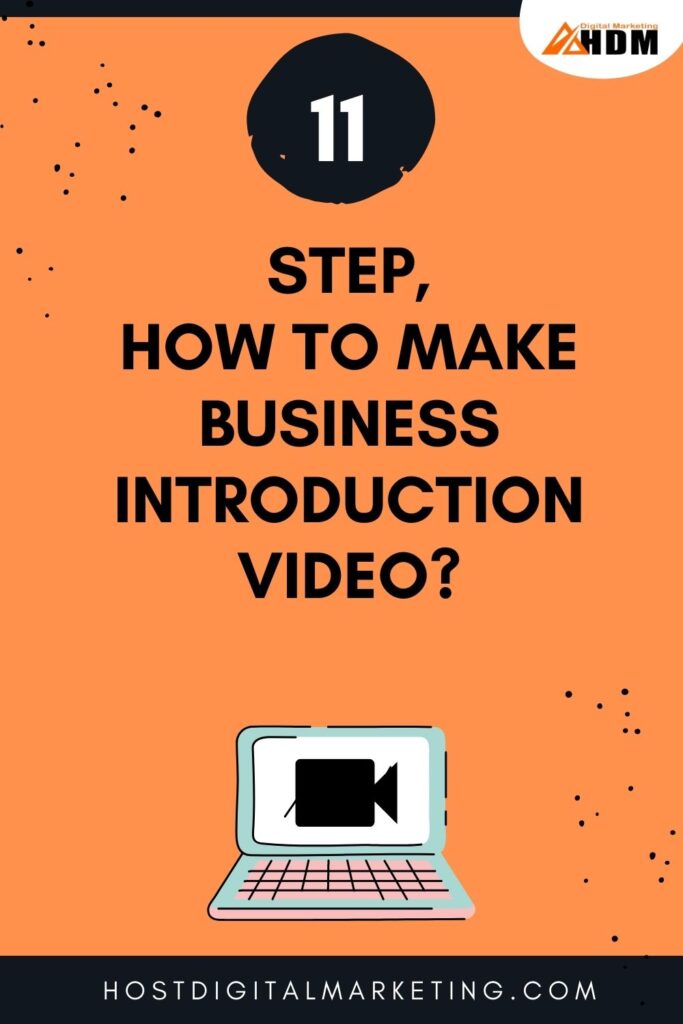 CONCLUSION

About How To Make Business Introduction Video?:-
I definitely sure you learn new thing and the importance of creating a business introduction video
If you put all these steps in a short and smart way definitely it Drives mores, potential customers, to you and you have such a strategic impact on your clients.
Provide them true information in the business introduction video
Make videos interesting by proper editing and sounds. And yes you are just going to boom your audience from these steps.
Note: In this Digital Marketing field we are working since 2018. We have an experienced team, how to make a business Introduction and other videos. Please click here to free contact us if you require any help in SEO and other digital marketing services like Pay Per Click Advertising, website designing & development, content marketing, social media marketing.
Please share your opinion about this article or post the "How to Make Business Introduction video?", We are sharing valuable content for our viewers like you and others, That's why we are offering it.